In July 2007 we took a mini-vacation with Jon, Drew, Ryan & Jenny to Montreal. We had a fantastic 4 days with the family, the weekend after 4th of July. We stayed in Old Montreal at our favorite Marriott, had many lattes & date bars at the Second Cup, & a few beers on the square.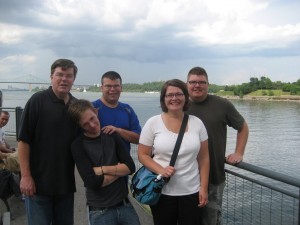 We took a jet boat ride on the LaChine Canal. This is a before photo – before we got very WET. Kathy almost drowned & spent most of the ride face down avoiding getting whacked in the face with waves…but it was great fun.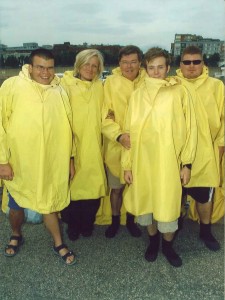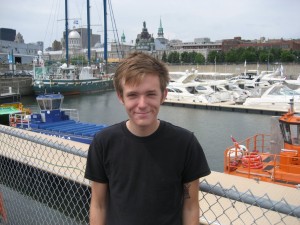 Jon at the harbour. There was a huge guitar convention that weekend, & we left Jon to take a couple seminars while we shopped.
Jon & Drew with The Talking Ladies
in the streets of old Montreal.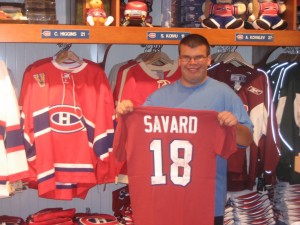 Drew at the Bell Centre gift shop. We took a private tour on Sunday & were able to sneak a peek at the Canadiens that were there for a team meeting.
If you liked this post, please share it with your friends!