The distance from Helsinki to Old Porvoo is approximately 30 miles east, or 40 minutes back in time by bus. Helsinki is the capital of Finland and a delight in itself, but Porvoo, (pronounced pour voh with rolled r), is famed for its "Old Town" (Gamla Stan in Swedish).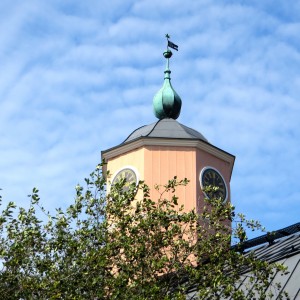 Founded in 1386, it's medieval streets are filled with mostly picturesque wooden houses. I recently had the opportunity to visit Old Porvoo on a bus tour with a group of friends and would highly recommend it as a scenic day trip from Helsinki whether by bus, or in summer by boat from the Helsinki market square. It's charming little boutiques, antiikki shops, street market, and cafes will entertain for hours.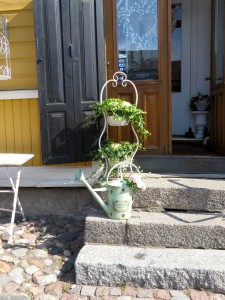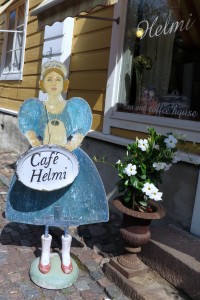 Start at the bottom of Valikatu Street with an unlimited chocolate tasting at Brunberg's Chocolate Factory, which is right where our guide dropped us off with maps of the old town.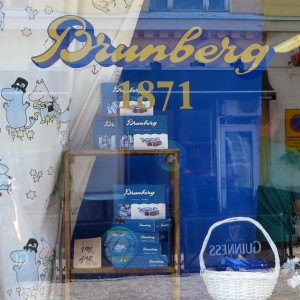 Brunberg's has a wide selection of truffles, toffees, and pistachio bark (which my husband loves).
After sampling a little of everything, pick up a little truffle selection for someone back home or chocolate medicated relief for those occasional stressful travel moments.
As you continue up Valikatu towards the cobbled market square, be sure to stop in Riimikko Toy Shop to check out the innovative and endearing toys for boys and girls, and for those of us who never grow old.
When you reach the market square, check out the stalls of typical Finnish souvenirs of furs, leather, trinkets, and winter hats. From here, you can walk back down Jokikatu, which is a parallel street to Valikatu.  Jokikatu will take you back to the starting point near Brunberg's and the public restrooms. There are of course many side streets of shops and photo opportunities, but these two main streets are jam-packed with cute shops for a first visit to the old city.
After some dedicated retail-therapy, lunch reservations beckoned our group up the hill to the very top of town at Wanha Laamanni restaurant where our group took over two floors. Wanha Laamanni is located in a charming 18th century log building next to a medieval cathedral, and has an inviting outdoor patio as well.  We rejuvenated over a relaxing meal of wine, artisan bread (notable for the indulgence), prawn skagen for starters, and a tender lamb artfully presented for mains.  As with every meal on this Scandinavian adventure, an enticing dessert was offered as well.
I suggest packing forgiving waistbands, comfortable shoes for cobblestones, and definitely your camera, as the storefronts in Old Porvoo are extremely photogenic.
If you liked this post, please share it with your friends!