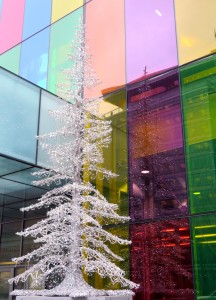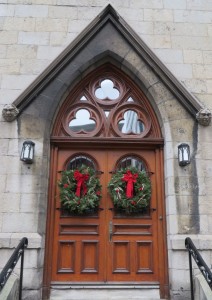 As our December visit to Montreal comes to an end, I ventured forth with my trusty camera for photographic evidence of the holidays…but then was distracted by the past and an old friend.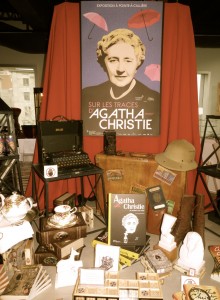 Walking along the waterfront in Old Montreal, I came upon a new exhibit entitled In the footsteps of Agatha Christie at Pointe-à-Callière museum.  Très excitant!
Agatha Christie has always been one of my favorite authors and earlier just this spring I read The Grand Tour: Around the World with the Queen of Mystery.   This particular book is a travelogue of her yearlong trip around the British Empire in 1922 with her first husband, and contains letters and photos from her travels.  Interesting side note, Agatha Christie is the most widely published author of all time, outsold only by the Bible and Shakespeare.
The Pointe-à-Callière Museum is the only major archeology museum in Canada, and caters to interest children as well as adults. There is much more to see here than this one exhibit, but time was limited, so I concentrated on digging into my favorite mystery writer's life.
The Pointe-à-Callière exhibition is presented in French and English and runs through April 2016. Photos were not allowed except in the gift shop, but that was good for me, as I then took my time to drink it all in.
If you are familiar with Agatha Christie, you know of her interest in archeology as well of her archeological adventures with her second husband, Sir Max Mallowan. Max was a prominent British archaeologist specialising in ancient Middle Eastern history. At least half of this exhibit highlights this part of Agatha's life in previously unshared artifacts, black and white films, audio recordings, notebooks and photos, from the Christie Archive Trust and her grandson. The other half of the exhibit shows the writer and her personal life, and also has many personal artifacts and huge larger than life photos of Agatha.
The exhibit presents how she incorporated her travel and experiences, and even her favorite dog into some of her novels. It was all terribly interesting darling, and makes me wish I could curl up in front of the fire with one of her books and a cup of tea. I do love Miss Marple and Hercule Poirot, and wish I could have met the Agatha in person. Sometimes living in the past seems wonderful…in the meantime, it will have to be books, photographs and movies that take me there.
Looking into the past in Montreal…C'est tout.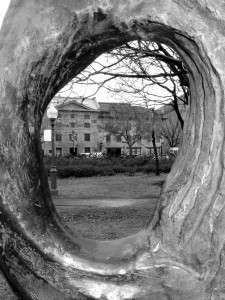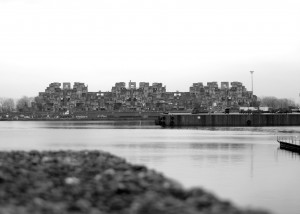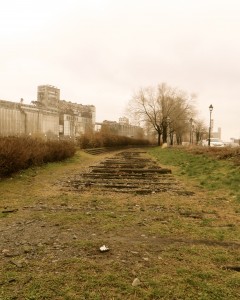 If you liked this post, please share it with your friends!