The first time that my husband and I traveled to Scotland was in August 2007 to experience Fringe Fest In Edinburgh.  We stayed downtown Edinburgh on the weekends, and Inverness and Isle of Skye on the weekdays. Being a huge Outlander fan, we cycled Culloden and Clava Cairns.  We cruised Loch Ness, visited Eilean Donan Castle, hiked the Old Man of Storr on Skye, and of course tasted some mighty fine whisky. We had a marvelous time exploring for a couple weeks, but did not have specific ancestral information to do a deep dive into my husband's Scottish roots.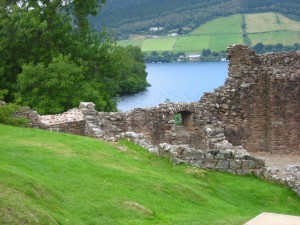 We have been members of Chicago Scots for many years. We volunteer at the Highland Games, attend the Robbie Burns dinners and the picnics at the Scottish Home, but until retiring, have not had time for the ancestral research that was necessary to plan a personal journey home to the UK. When we heard that Clan MacLennan was planning a 2014 Clan Gathering to promote our clan and to bring the global family together to celebrate customs and traditions, we decided to participate and make the UK our primary vacation destination in July 2014.
Clan MacLennan offered a jam packed 4 day program of activities which we eagerly signed up for and started counting down the days until we began our the first leg of our vacation in Inverness. Ancestral research flipped into high gear, and day by day planning of our vacation kept us busy finding interesting things to explore in each city we planned to visit over the course of our journey.  We had 17 days including travel time to fit in Inverness, Bristol, Bournemouth and London as our 4 major stops where we would stay multiple days, and walk or drive out from our hotels to explore.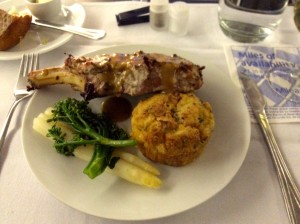 Due to our aggressive frequent flier mile strategy and some fortuitous planning, our adventure started with a relaxing flight across the pond on United Global First class. We had a delicious meal and a few glasses of wine before stretching out on our lie flat beds with duvet coverlets for a few hours sleep before changing planes in Frankfurt for Edinburgh. (Thank you husband for all your required travel that helps us accumulate miles)
The drive from Edinburgh Airport to the Beaufort Hotel in Inverness took approximately 5 hours.  (New personal planning rule: multiply Mapquest and GPS time estimates by 1.75 in UK.)  The Beaufort was the chosen headquarters for the Clan gathering and we were happy to book a room right in the center of the action. We were given a well furnished, quiet room with double bed and nicely equipped bathroom with strong shower and a towel warmer…a welcome European treat.
Having not eaten during the drive up, we were eager for our dinner reservations at River House restaurant in downtown Inverness. Currently rated #2 of 184 restaurants on Tripadvisor, it is a very charming small restaurant in an old storefront right on the River Ness.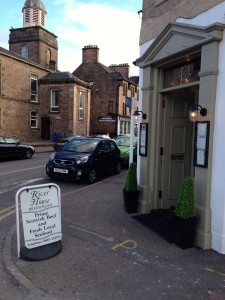 The interior is adorned with floor to ceiling velvet curtains on the windows and front doorway, and the dinner specials are listed on a blackboard. It is a very cozy atmosphere. River House serves locally sourced, seasonal and sustainable meals so I chose a scrumptious grilled filet of sea bass with pancetta risotto, and my husband Prime Scottish sirloin steak Au Poivre with french fries. They had him at frites! A little warm rustic bread, a bottle of French white, and a crème brulee to share…life is good!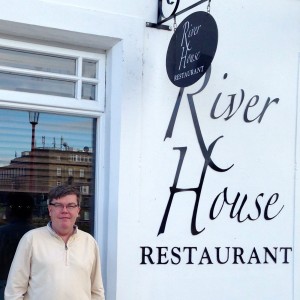 By the time we walked back to the Beaufort, the clan meet and greet was over, but we were happy to go to bed early to try to adjust our bodies to the UK time zone.
Stay tuned for more photos and The Clan Gathering.
If you liked this post, please share it with your friends!